Welcome to the City of Byrd!
C.E. Byrd, affectionately known as The City of Byrd, is a unique school which excels in motivating students who not only achieve academic excellence but also develop a sense of fair play and competition in athletics and who acquire social skills and leadership through participation in a wide variety of extracurricular activities.
---
Principal Jerry Badgley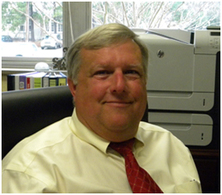 C.E. Byrd High School provides a comprehensive, dynamic, and well-rounded experience for all of its students, and our wide variety of clubs, organization, athletics, and spirit activities are second to none. We are strongly supported by an active and involved PTSA, the C.E. Byrd Foundation, and nationally renowned Alumni Association.
As you will see, The City of Byrd has it all... Academics, Athletics, Arts, and Activities. Please join us at a Blue Ribbon School of Excellence that is also rich in history and tradition.
Sincerely,
Jerry Badgley Principal C.E. Byrd High School
---
High Academic Standards
The high academic standards demanded of our students resulted in 346 class of 2020 graduating seniors earning some form of TOPS, a total of $7,576,536 in college tuition. 83 class of 2020 graduating seniors earned the highest level of TOPS. 245 class of 2020 graduating seniors earned 3,149 college credit hours through CLEP, AP and Dual Enrollment, a total of $2,528,647 in college tuition.19 class of 2020 graduating seniors enter college as sophomores.
Class of 2020 accomplishments include:
3 National Merit Finalists
4 National Merit Commended Scholars
US Senate Youth Program $10,000 scholarship recipient
4 National Council of Teachers of English winners
4 Colonial Dames Essay winners
Students accepted into Cornell, Dartmouth, Harvard, and Yale
$7,429,431 received in outside scholarships, $15,005,967 in total scholarships
The average ACT score of Byrd students continues to remain higher than the local and state average. This success is due in no small part to the quality teachers at Byrd High School. Thirteen teachers and three counselors are Nationally Board Certified.
---
Mission Statement
The mission of C.E. Byrd High School is to establish among its diverse student population a strong foundation for lifelong learning by nurturing, guiding, and challenging its students to achieve their maximum potential. The faculty, staff, students, parents, and community will work together to ensure that our students have opportunities for positive life experiences. This support will enable them to become independent, productive citizens in their communities.
---
"The Hive" is the biggest and best student cheering section in the state! Check it out!
---
Grading Scale & Rank
All students are ranked with a weighted grading scale at the end of each semester. All courses and grades except those for pass/fail credit are considered in the class rank. Accelerated courses have a designation in the "H" or honors column on the student's transcript for college prep, honors, advanced placement, dual enrollment, gifted, and talented. These courses are awarded quality points on a weighted scale when determining rank. Transcripts are available with a cumulative GPA on either an un-weighted 4.0 scale or a weighted scale.
Curriculum & Schedule
Programs of study are organized on two levels: General and Enriched/Enriched with honors designation. General-level courses are designed for students with planning to enter the workforce upon graduation. Enriched-level courses are college preparatory. Student placement is based on ability and aptitude. The school day consists of seven 50-minute periods. Each class meets five days a week for one semester. Students earn 1/2 unit of credit for each semester course successfully completed.
School Profile
Established in 1924, and listed on the National Register of Historic Places, C. E. Byrd High School is an inner-city, public high school composed of over 1700 students in grades 9-12. As a National Blue Ribbon School with approximately 120 classroom teachers, 6 administrators, 5 counselors, and 1 School Resource Officer, Byrd serves a diverse student body. C. E. Byrd has a special Math/Science Magnet Program which offers students an innovative curriculum of advanced math and science courses, balanced by a strong core curriculum and a wide range of liberal arts and elective courses.

Admission into the Math/Science Magnet requires a 2.76 GPA and 50th percentile or better math and reading achievement test scores. Magnet students follow a college preparatory curriculum and are required to take a math course and a science course every year. They must also maintain a 2.76 or higher cumulative GPA to remain in the program. Magnet students can graduate with as many as six units in math and seven units in science. Approximately sixty percent of the student body is composed of Math/Science Magnet students.

Our student body is culturally diverse with a population consisting of 46% White, 46% African American, 4% Hispanic, and 2% Asian and Native American/Alaskan Native and 2% Multi-Ethnic. C. E. Byrd is accredited by the Louisiana Department of Education and the Southern Association of Colleges and Schools.