1. SEASON LONG INFO
Does this info need to be here all year/season?
Things like Schedules, Rosters, Coaches Contact info, etc.
Add it to the body of your PAGE.
EDIT PAGE
Instructions can be found here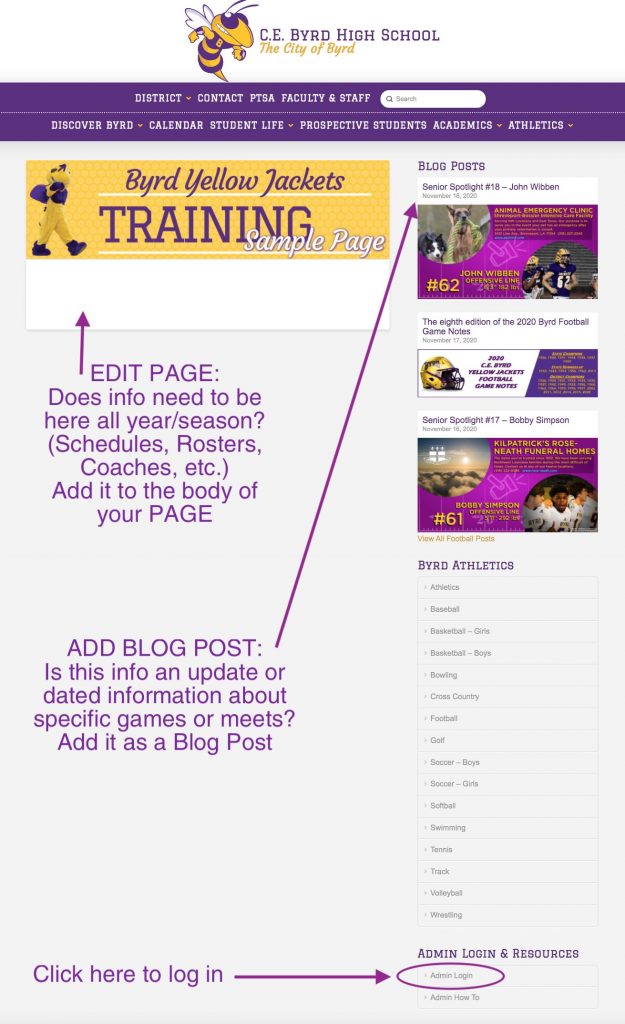 To add your events to the shared calendar on this website, email ptsa.byrdblast@gmail.com and they will add you as an admin to our shared google calendar. From there you can add as many events or deadlines as you'd like. Just be sure to add the sport name to the beginning since ALL sports and clubs are sharing this calendar.
Example: Add an event named "Boys Swimming Tournament" instead of the vague "Tournament"