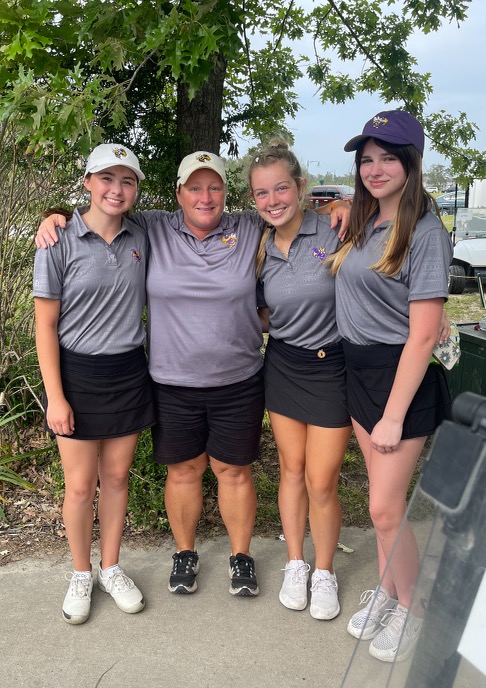 Jackets in the News: Byrd Girls Golf
Congratulations to the Byrd Girls Golf team!
They are headed to state on Monday and Tuesday in Lafayette at Les Vieux Chene Golf Course!!!  The girls placed 2nd at Regionals Tuesday at the National Golf Course in Westlake.
Junior Sydney Moss placed 1st individually with a 76.  Good luck at state Byrd Golf!