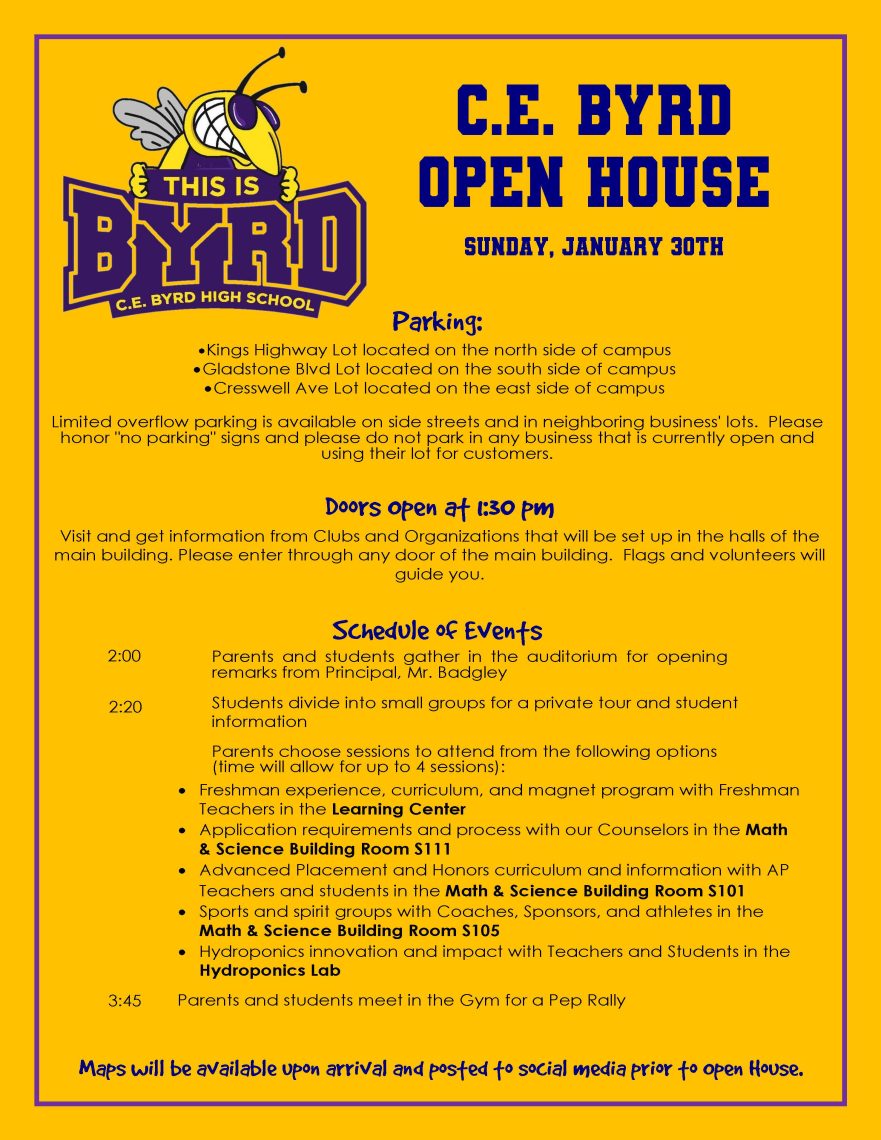 Open House for Incoming Freshmen – Sunday, January 30
PARKING:
Kings Highway Lot located on the north side of campus
Gladstone Blvd Lot located on the south side of campus
Creswell Ave Lot located on the east side of campus
Limited overflow parking is available on side streets and in neighboring business' lots. Please honor "no parking" signs and please do not park in any business that is currently open and using their lot for customers.
Doors
open
at
1:30
pm
Visit and get information from Clubs and Organizations that will be set up in the halls of the main building. Please enter through any door of the main building. Flags and volunteers will guide you.
Schedule of Events
2:00 Parents and students gather in the auditorium for opening remarks from Principal, Mr. Badgley
2:20 Students divide into small groups for a private tour and student information;
Parents choose sessions to attend from the following options (time will allow for up to 4 sessions):

Freshman experience, curriculum, and magnet program with Freshman Teachers in the Learning Center
Application requirements and process with our Counselors in the Math

&

Science Building Room S111
Advanced Placement and Honors curriculum and information with AP Teachers and students in the Math

&

Science Building Room S101
Sports and spirit groups with Coaches, Sponsors, and athletes in the Math

&

Science Building Room S105
Hydroponics innovation and impact with Teachers and Students in the Hydroponics Lab

3:45 Parents and students meet in the Gym for a Pep Rally
Maps will be available upon arrival and posted to  social media prior to open house.