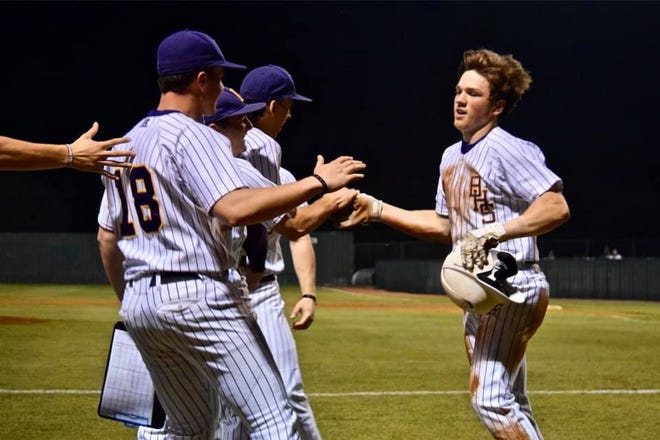 Brotherly Love: Netterville details commitment to LA Tech, to team up with brother
When he admitted it Wednesday morning, Slade Netterville wasn't sure if the disclosure would get him in trouble or not. Here's to hoping it doesn't.
After verbally committing Friday to continue his baseball career at Louisiana Tech, Netterville texted his older brother, and current Tech junior baseball standout Steele first, before informing his parents of his decision.
"I texted Steele first and told him before going to my parents," the younger Netterville, a rising senior at C.E. Byrd, said. "But I think my mom already knew I was going to commit anyway. I didn't actually tell her until I was able to call (Louisiana Tech head baseball coach Lane Burroughs)."
The line of Slade's communication about his commitment isn't much of a surprise, even to his and Steele's parents Kevin and Teri, when the relationship between the brothers are taken into account.
"We're really tight. He's my best friend, we do everything together and we hang out a lot," Slade said. "And he's a really good role model for me, too."
Click here to read the rest of the article.